Teaching and Learning Excellence Forum is the second forum within the Higher Education Teaching Excellence Programme. The first one was held in December 2019 with the participation of 150 representatives from Ukraine HEIs
The Forum aims to support the exchange of best practices and professional discussion of teaching and learning excellence in higher education in Ukraine.
Key Forum themes:
Professional development of higher education teachers.

Transformation of teaching in a new reality: challenges and opportunities.

Student-centred teaching and its peculiarities.

How to build interaction between teachers and students?

The UK and Ukraine experience in improving teaching excellence in higher education.
Rectors, vice-rectors, heads of departments, teachers of higher education institutions, experts who are actively involved in the process of improving the teaching and professional development of university teachers are invited to participate in the Forum.
The British Council in Ukraine in partnership with the Institute of Higher Education of the National Academy of the Educational Sciences of Ukraine, Advance HE (UK) and with the support of the Ministry of Higher Education and Science of Ukraine and National Agency for Quality Assurance in Higher Education is implementing the Ukraine Higher Education Teaching Excellence Programme from 2019. Aim of the Programme is to foster quality of higher education of Ukraine through developing institutional capacity in teaching and learning excellence. Representatives from 10 Ukrainian universities participated in the Programme during its first year. representatives of 10 universities of Ukraine took part in it. In three years (2020-2022) overall 30 Ukrainian universities will participate in the Programme.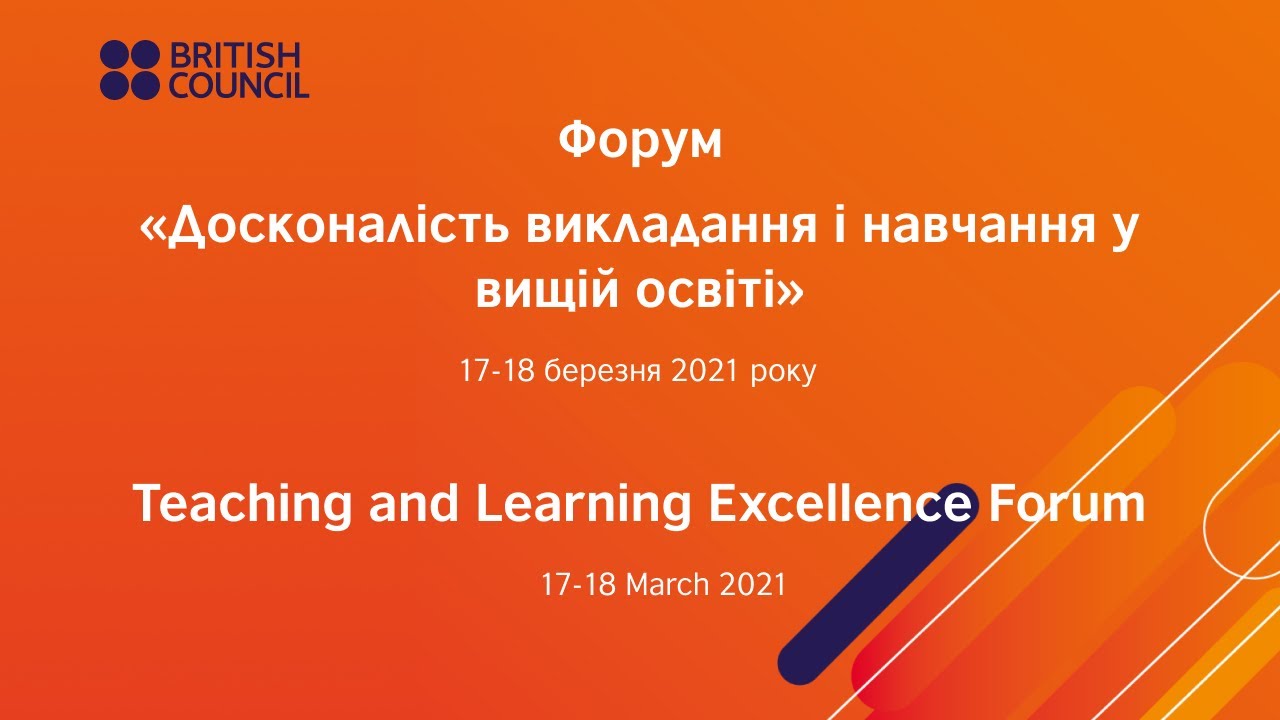 Gallery
British Council in Ukraine
We build connections, understanding and trust between people in Ukraine and the United Kingdom through arts and culture, society development, education and the English language.
We work in two ways: directly with individuals to transform their lives, and with governments and partners to make a bigger difference for the longer term, creating benefit for millions of people all over the world.
We provide educational opportunities for Ukrainians in English for individual and professional development and administer examinations and tests from the UK.
In Higher Education, we build links between the UK and Ukrainian higher education systems in the areas of teaching and learning excellence, quality assurance and the internationalisation of higher education. We also work to develop the professional capacity of university leadership and contribute to student self-governance. Employing a range of programming, we worked with more than 80 universities during the year.